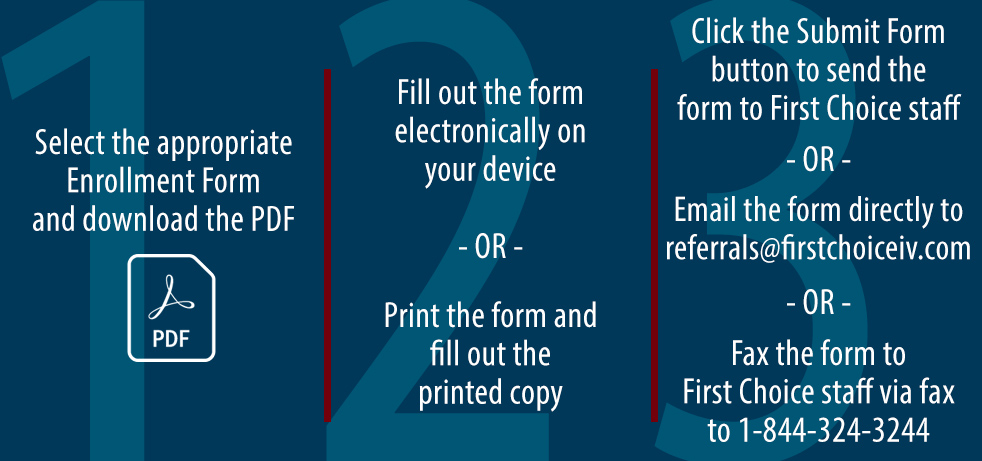 First Choice is proud to bring you a new service to our site. We now offer Enrollment Forms available for use with your patients. On this list, there are several forms focused on various diseases and their respective medications ready for you to download, complete, and submit to the team.
You can submit the form electronically via the Submit button on each form if you are using Adobe Acrobat, fill out and email the form to referrals@firstchoiceiv.com, or fax the form to 844-324-3244. We also welcome any other form or document of your preference. These are simply aides available for your use.
Additionally, we also accept E-Prescribe submissions to First Choice Home Infusion via NCPDP 4446654 or NPI 1366854788.
If you have any questions about these forms or sending them to us, please contact us and we will be glad to help you in any way possible.