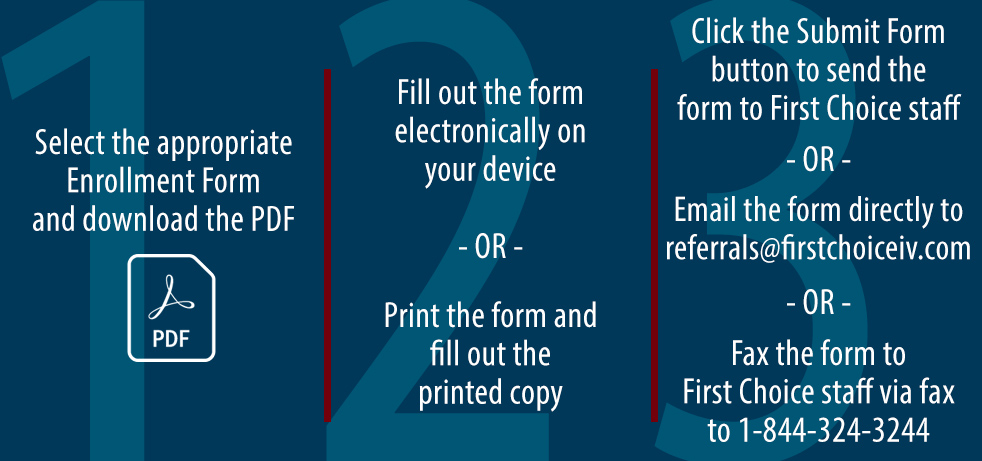 Download and submit the form directly to First Choice staff
Please note that to Submit the Form directly to the staff, before entering any information, you will first need to download the form to your computer and open in Adobe Acrobat Reader (if you do not have Adobe Acrobat Reader installed, you can download for free here) in order to use this functionality. Once you have completed the form, clicking Submit the Form button will create a new email and automatically attach the completed form to send through your preferred email system. You can also attach any additional required documents before sending.
If you have your own forms or prescriptions, please free to use those and email (referrals@firstchoiceiv.com) or fax (1-844-324-3244). These are simply aides available for your use.
If you are unable to use Adobe Acrobat Reader for any reason, all of these forms can also be printed to be used as fax or email attachments as well.
Below is a list of enrollment forms for an array of conditions and diseases that First Choice Specialty Pharmacy can assist with treatment and medications. If there is a condition/medication not listed and are in need of a standard enrollment form, please contact us and we will be glad to develop one for your use. We also have an All Other Medication Form available for any treatment not listed.